DEADLINE TO REGISTER TO VOTE IN DALLAS COUNTY
EARLY VOTING BEGINS IN DALLAS COUNTY
ELECTION DAY BEGINS IN DALLAS COUNTY
NEXT-LEVEL NORMAL ·
NEXT-LEVEL NORMAL ·
NEXT-LEVEL NORMAL ·
NEXT-LEVEL NORMAL ·
NEXT-LEVEL NORMAL ·
Our mission is to proclaim the gospel, transform lives and make disciples for Jesus Christ.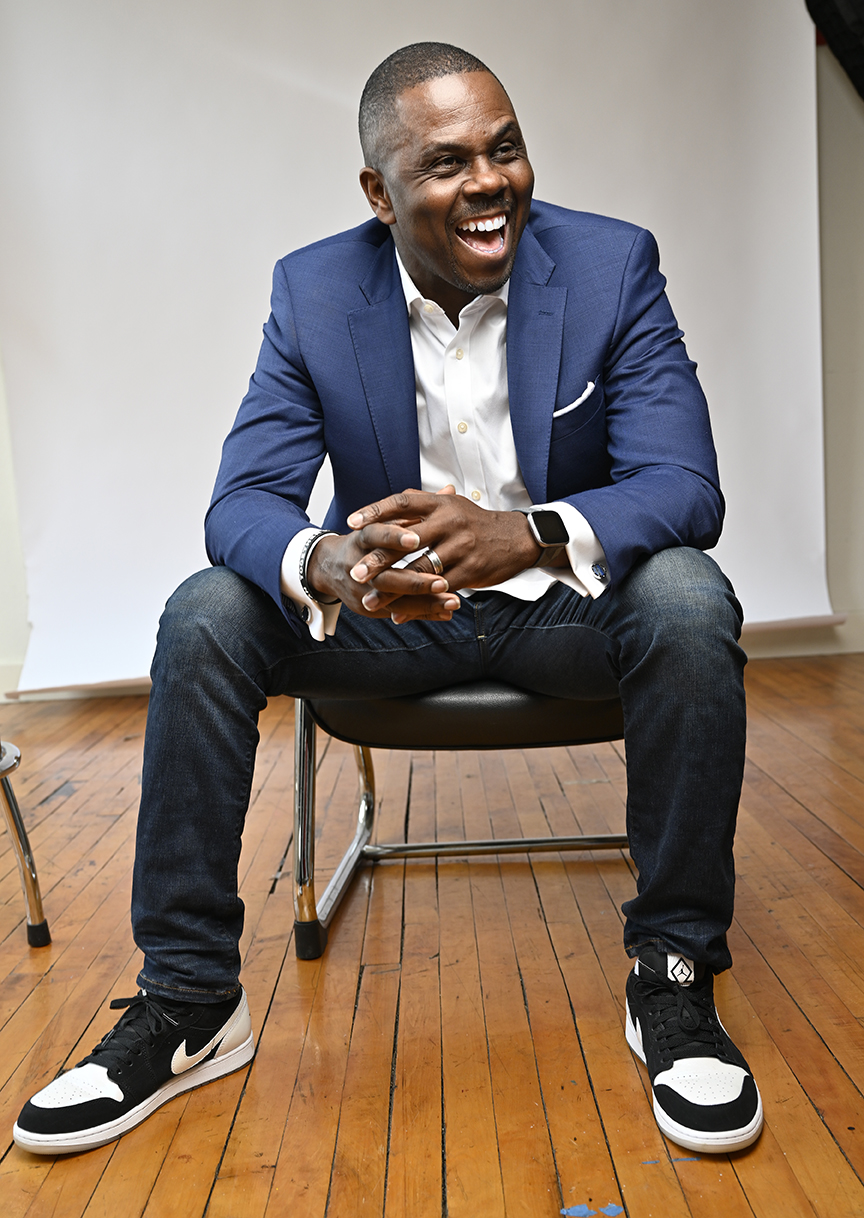 Richie Butler is Senior Pastor of the historic St. Luke "Community" United Methodist Church in Dallas and Founder of Project Unity.
Richie also has over 20 years of experience in private equity real estate investment management. He has been responsible for nearly $ 1 billion of institutional real estate investment and fund management activity throughout the U.S.
Under his visionary leadership Project Unity offers community building and DEI solutions through its "Together We" programs like Together We Ball; Together We Dine; Together We Learn; Together We Sing.
As a civic leader, in response to the five Dallas police officers who were ambushed in 2016, Richie launched the Year of Unity a community wide initiative to help bridge racial community divides where the 43rd President of the United States George W. Bush served as the Honorary Chair.
He launched Together We Test and Together We Vaccinate programs to address lack of COVID-19 testing and vaccinates in communities of colors which tested and vaccinates over 10,000 as well as Together We Can initiative to address "what can I do" the question people have been asking in response to the death of George Floyd. The Together We Can program has attracted Fortune 500 companies, universities, foundations to grassroots organizations partners.
Richie's current board appointments include: SMU Board of Trustees, Communities Foundation of Texas Board of Trustees, TMF Board of Trustees, and an Independent Board of Director of Brookshire Grocery Company.
He is a recipient of 2021 Dallas Business Journal's Leaders in Diversity Award, and 2021 Collin County Business Alliance Leadership Award; and a past recipient of the SMU Distinguished Alumni Emerging Leader Award, the Minority Business Leader award from the Dallas Business Journal and Dallas Bar Association Martin Luther King, Jr. Justice Award recipient.
Richie holds degrees from SMU and Harvard University with extended studies in Urban Planning at MIT.
Richie is married to Neisha Strambler-Butler and they have two young adults, Emily and Ford.
Click image to read full bio
Richie Butler is the senior pastor at St. Luke and founder of Project Unity.
In 2021, Pastor Butler received the Martin Luther King Legacy Award.